Security Design And Engineering Support
Contact us today for a free security needs assessment with one of our expert technicians.
Comprehensive Video Security System Design and Engineering
Our reputation has been built upon our ability to customize our video surveillance solutions to address the unique needs of our , customers. We offer only the finest video security products from leading manufacturers. Our system design and engineering expertise combined with our unparalleled technical support will keep you safe and satisfied for the life of your security system.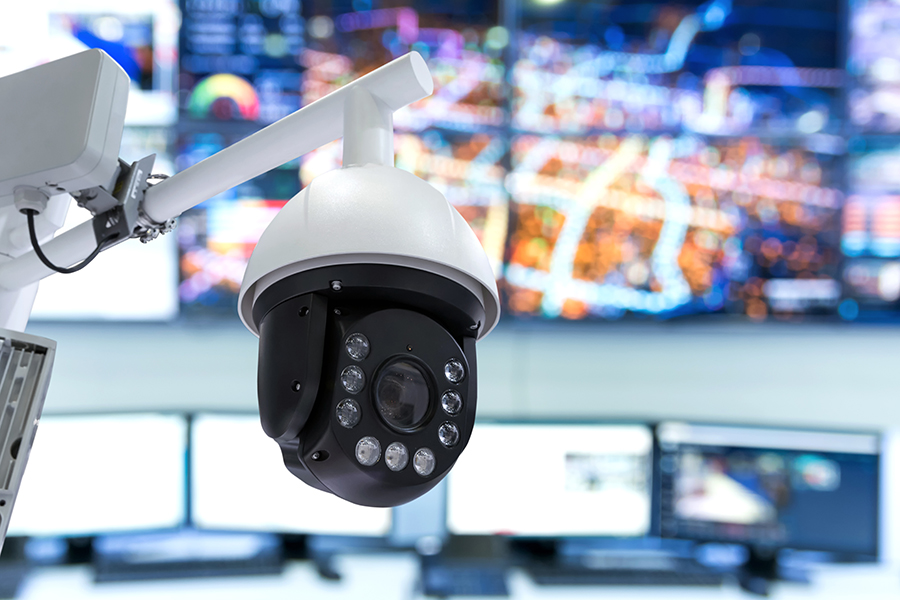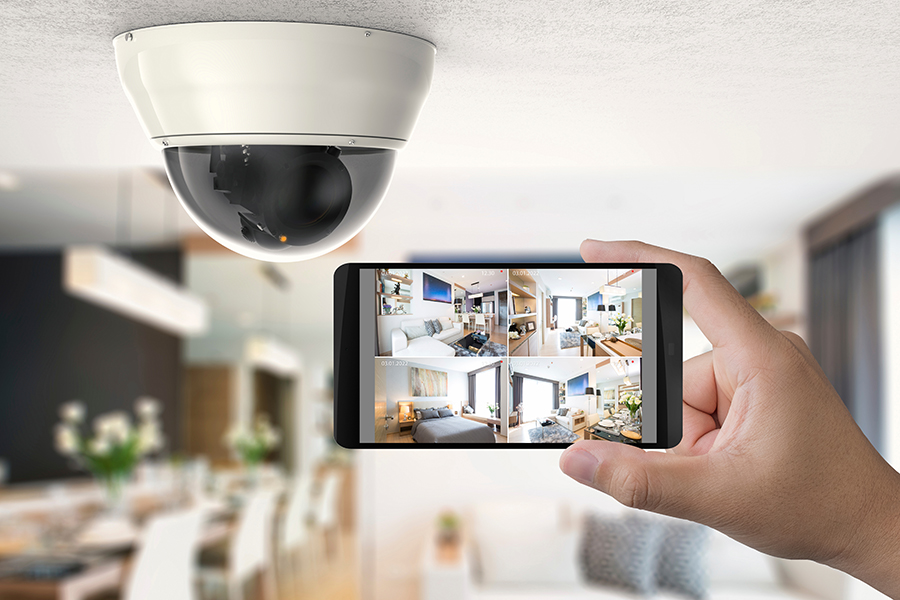 Security Design & Engineering Support Services include:
Site survey and needs assessment
Systems infrastructure review and design
Network requirements
Bandwidth analysis
Cabling requirements
Secure Your Home or Business with KELTIC FISH L.L.C
Learn how we can design a customized video security solution for your , home, residential facility or business. Contact us today for a no-obligation security assessment.
Site Survey and Needs Assessment
When you contact us, we will arrange for our expert video security technicians to visit your home or place of business. They will walk your property, discuss your security concerns, and review any blueprints, property surveys or floor plans that you have. After performing a thorough analysis of your property and security concerns, they will prepare a detailed report that outlines your security needs, specifically focused on addressing your home or facility's nuances, people and processes. Our technicians will ensure that you have a sound understanding of the risks presented by your current security solution (or lack thereof) and how our proposed solution will address those risks. If you have any questions or concerns along the way, we will address them completely.
If you're unsure about your security needs, we can guide you down the right path, with design and technical expertise that provides flexibility for even the most custom-built video security systems.
Security System Design Plan
In addition to outlining what we feel are the best options to address your security needs, our team will also provide a detailed design plan, including a breakdown of the video surveillance equipment that we recommend, with options ranging from high performance professional grade gear to more cost-friendly solutions. Before finalizing your security plan, our technicians will ensure that they have a thorough understanding of your budget. Because we offer customized security solutions to our , customers, we can work to a design a plan that fits within your price range. If necessary, we have the ability to phase your project's implementation, to ensure a low total cost of ownership for the long term.
Bandwidth Analysis
A key component of your security system's infrastructure is how you connect to the internet at your home or office. Our technicians will run a bandwidth analysis to monitor your network usage, and will evaluate your existing home or business network to determine whether you have adequate bandwidth to effectively support your new security system as well as your business-critical applications. We will also identify bandwidth bottlenecks such as bandwidth hogging processes that are running unnecessarily during peak load periods. We will also alert you to any potential Distributed Denial of Service (DDoS) attacks or externally initiated port-scans.
Network Security
Have you ever considered the fact that your network, including your sensitive personal or business information, may be vulnerable to hackers or other third parties? As part of our engineering process, we will evaluate the hardware, software, policies and procedures that are currently in place to defend against internal and external threats to your home or company's computer systems, and make recommendations to increase your network security as needed.
Our engineering team is highly skilled at identifying security vulnerabilities and designing security camera systems that mitigate these vulnerabilities. We select, install and configure video security technology with the goal of optimizing the functionality of your entire security camera system.
Cabling Requirements
No matter if you have an existing security system in place, or whether your new security system will be a ground-up installation, our structured cabling requirements analysis will evaluate your current cabling infrastructure and recommend a detailed plan of action for your wiring and cabling needs. We use only top quality cabling products in our video security solutions, and install all of our projects to TIA/EIA-568 C, IEEE and BICSI standards, using certified installers.
Camera Placement and Field of View
Many security companies offer one-size-fits-all video security solutions, which limit their customers' options when it comes to their cameras' field of view and range considerations. Cookie cutter solutions do not take into account a home's or business' unique layout, and any site-specific vulnerabilities that may exist. Before we begin installing your video security system, we walk the areas where we plan to locate your cameras, standing at each camera's location so we can see what the camera will see. This helps ensure complete coverage and eliminates the potential for blind spots. Our technicians take the extra time to create a camera placement design that will keep every inch of your home or business safe.
When laying out your camera placement, we also consider camera type (dome, bullet, turret or PTZ), field of view, megapixel resolution, camera height, wall or ceiling mount, tamper proofing, vandal proofing, ambient lighting, and other factors, to ensure that you get maximum coverage from your video security system. Cameras are strategically placed so that a person cannot move from one area to another without being seen and recorded. We ensure that all key areas are covered, including main entrances, common areas, back and side doors, secluded areas, stairways, server rooms, cash handling areas, parking lots and loading docks. We can also equip your facility with specialized cameras that offer facial recognition or license plate recognition.
Recorder Placement
Since your critical video footage will be stored on a digital video recorder (DVR) or network video recorder (NVR), it is critical to ensure that your recorder is safely and securely located, to prevent theft of or tampering with your video data. Our technicians will ensure that your new devices are placed in an optimal location, in a secure rackmount lockbox if necessary. We will work with you to identify the vulnerable areas of your home or business, along with the areas which you're most concerned about protecting. They will then come up with a design that places your recorder(s) in the optimal location, ensuring that your data is safe. Knowing that your recording devices are safe and functioning 24/7 is key to your peace of mind.
Video Storage
We find that our , customers' video storage requirements vary widely, especially among business owners. Some need to retain CCTV video footage only for a few weeks, while others may be under strict regulatory requirements to retain footage for months or even years. Whatever your video storage needs, KELTIC FISH L.L.C has a solution for you. We offer both on-premise and cloud-based solutions to archive your video footage, to accommodate your storage and bandwidth requirements.
Computing Requirements
When considering your existing home or business technology, our team will evaluate your computing hardware to see if it is compatible and capable of supporting your new video surveillance system. Additionally, upgrading your computing hardware concurrently with your video security system installation could provide extra benefits in the form of keeping your personal or business' sensitive data secure from cyberattacks and other threats. Our trained technicians can provide a detailed assessment of your current computing hardware and identify areas for change.
Installation and Project Management
At KELTIC FISH L.L.C, our experienced team is with you every step of the project – from system design through project management, installation, repairs, upgrades and support. Whether you are looking for a discreet video security installation, or an immediate visual deterrent, our team of video security engineers works seamlessly with your onsite team to install the security technology that best suits your needs. We design and install your video security system with future scale and performance in mind, with predictable bandwidth and storage costs, and open architecture to support all aspects of your system now and in the future.
Integrated Security Solutions
At KELTIC FISH L.L.C our team has deep experience with providing comprehensive security solutions beyond video security. So if you have other systems with which you'd like to integrate your new video security system, we can make it happen, and make the transition as seamless as possible. We can integrate your video security system with access control systems, smart home or smart building systems, retail point of sale systems, fire detection systems, emergency notification systems and more.
Custom Software Applications
No matter what your security needs, our team of experienced technicians can create the software and applications that meet your requirements. Do you need to be able to set your alarm system at your business while you are working remotely? Do you want to your live-stream your home's security system while you are traveling? Whatever your desires, our team can provide the functionality that meets your personal or business needs, and works on any mobile device such as a cell phone, tablet or laptop.