Wireless Monitoring for Manufacturing, Facility Management, and Restaurants in Reno, NV.
We offer businesses a low-cost, unified solution to proactively protect and monitor equipment and processes, comply with regulations, and enhance business performance. The system can be fully deployed in minutes at one-tenth the cost of traditional solutions. Our cloud-based system incorporates sophisticated analytics to deliver business intelligence and a rapid return on investment.
Learn how Swift Sensors cloud wireless sensors can help your business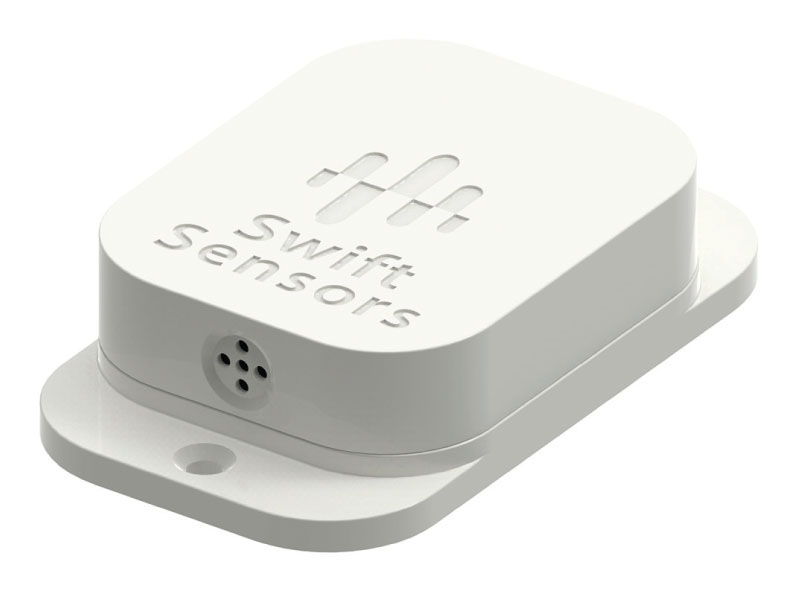 Our wide range of wireless sensors allow you to monitor assets to improve efficiencies and drive operational performance to enable innovation with actionable sensor data.
Temperature - The wireless waterproof temperature sensor measures ambient temperature near the sensor. Ideal for factories, warehouses, rotating equipment, and refrigerated enclosures and can be exposed to or briefly submerged in water.
Temperature and Humidity - The wireless temperature and humidity sensor measures ambient temperature and relative humidity near the sensor. Ideal for factories, warehouses, assembly lines, and refrigerated and heated enclosures.
Water Presence - The wireless water presence sensor can detect the presence of water or lack of water. This sensor is ideal for monitoring and preventing property damage from water leaks and flooding.
Voltage - The wireless voltage detection sensor detects voltage from 24 VAC to 500 VAC. The sensor notifies of the presence or absence of AC voltage. Ideal for detecting faults in the HVAC and other 24 VAC control systems.
Vibration - The wireless vibration sensor activates at a user-defined interval and measures g-force along X, Y and Z-axes. Ideal for monitoring rotating equipment and machines.
Motion and Doors - The wireless motion sensor detects movements within a range of 15.4' (5m). The wireless door sensor reports the status of doors, windows, and cabinets when they are open or closed. Ideal for monitoring applications of room and building access.
Chemical Presence - the wireless ammonia sensor measures the concentration of ammonia gas NH3 in air from 5 - 200ppm. This sensor is useful for monitoring animal health and welfare in livestock facilities.
From restaurants to data centers, we simplify how businesses monitor their assets
How It Works
Wireless sensors monitor temperature, humidity, water presence, motion and more and transmit data via UHF or BLE to a Bridge. The Bridge securely transmit data to the Cloud using WiFi, Ethernet and/or Cellular.
Data transmitted to the Cloud is web viewable on a Dashboard. The cloud architecture is scalable from single sensor type, one-site applications to multi-site enterprises with thousands of varied sensor. Multiple thresholds and alerts can be set separately for each sensor, and notifications are supplied to specified users via SMS text, email and/or phone call.
Value of Investing in Automated Monitoring
Monitor Efficiently
Eliminate time-consuming daily tasks that require hand-entering important measurements like temperatures, power consumption, vibration or other important metrics.
Alert Immediately
Capture data automatically, receive regularly scheduled updates and triggered alerts. Pull status reports to validate operating parameters are within compliance.
Protect Customers And Brand
Keep customers safe and protect your brand from unfortunate events that may result from unknown equipment issues or failures.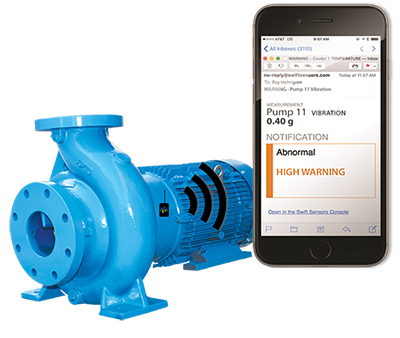 Maintain Records
Access data stored in the cloud to measure, compare, audit and report by sensor, plant site, or account.
Prevent Inventory Loss
Prevent large losses of raw goods and materials with an automated monitoring and alert service.