Access Control System Installation
Contact us today for a free security needs assessment with one of our expert technicians.
Giving You Control Over Physical Access to Your Business
Installing an access control system can be difficult and time-consuming if you don't have the right expertise. Fortunately, KELTIC FISH L.L.C is here to help. We are a professional security services company with years of experience installing professional access control systems for businesses and facilities throughout , and the surrounding area.
KELTIC FISH L.L.C's professional installation services ensure that you receive an optimized solution that provides convenient and secure access control, whether you have one facility with one door, or multiple facilities with thousands of doors. KELTIC FISH L.L.C's expert access control team will oversee your installation from start to finish, from initial site assessment to configuration of customized system settings.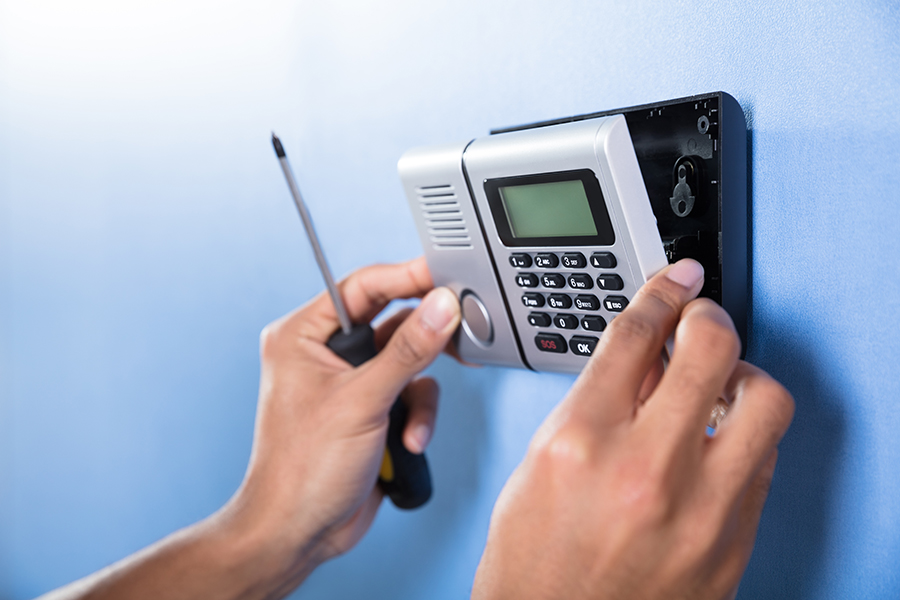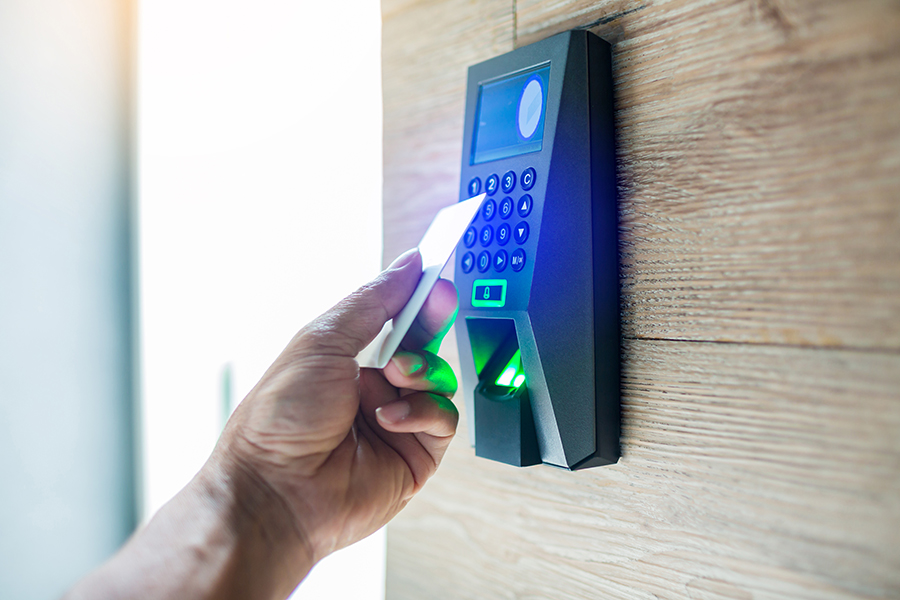 Access Control Site Assessment
At KELTIC FISH L.L.C, we begin the process of access control installation by performing a comprehensive site assessment of your facility. We evaluate your building footprint, floor layout and existing entry and exit points. And we take the time to get to know you and your operation, to gain a better understanding of your business needs and how an access control system can best serve you, your employees and your customers. We also take your budget into consideration, to develop the optimal access control solution for your needs. Our experienced team has worked with budgets of every size, and can identify the access control system that fits both your business needs and your budget constraints.
Access Control Plan
After performing your site assessment, KELTIC FISH L.L.C technicians will create a customized proposal for your access control system, tailored to meet your individual needs. What's unique about our access control system solutions is that each one is designed from scratch for each customer. We don't offer a "cookie-cutter" solution. Instead, we design a system that addresses your business needs, budget, staffing, employee and visitor safety, theft prevention, information security, ingress/egress, foot traffic patterns, after hours access, user permissions, and your anticipated plans for future growth.
Our technicians will then meet with your team to review your access control proposal. We will walk you through every step of the installation process, ensuring that you are informed every step of the way. We will also provide you with our recommendations for hardware and software; we source our access control equipment only from industry leading suppliers. More than anything else, we value our relationships with our clients in the , area. Our goal is to be completely transparent with our customers – and we will do our best to ensure that you have complete understanding and buy-in before moving forward with any part of your access control installation project.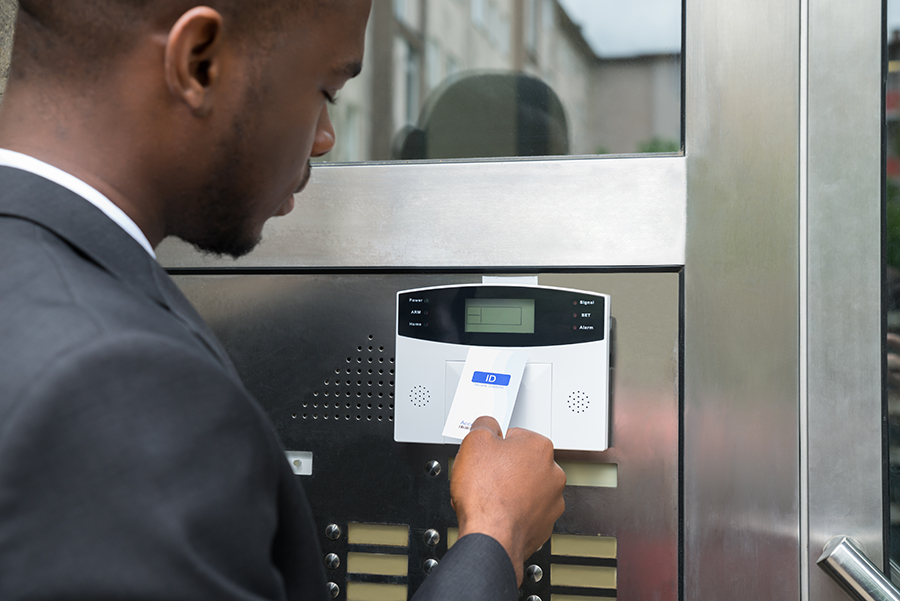 Secure Your Home or Business with KELTIC FISH L.L.C
Learn how we can customize an access control solution for your , home, residential facility or business. Contact us today for a no-obligation security assessment.
Installation Process
After we've finalized your access control solution plan and selected your equipment, our team of technicians will promptly get to work on your installation. Our technicians understand that as a business operating in Austin, TX, you can't afford to interrupt your business or inconvenience your customers. We'll do our best to minimize our presence on site, so that your customers are unaware of the new security system you're installing, and work quickly to minimize any impact on your business operations.
Once your installation is complete, we will provide you and your key team members w ith in-depth training on your new access control system. And if you like, our technicians can assist with onboarding as well. Nothing frustrates us more than when we hear of a security company disengaging with its customer as soon as they have installed a new system, with the client being left to figure out on their own how the new system works. At KELTIC FISH L.L.C, we make absolutely sure that you are comfortable using your access control system – and we're always available whenever you have questions or need assistance.
Documentation
After all work has been completed and you are satisfied with the installation, our technicians will provide you with a breakdown of the work we have performed. The documentation will include your installation plans and a rundown of which equipment was installed and how it was configured. This documentation is crucial in case you ever have questions or want to expand your access control system. It could also prove to be beneficial for your insurance coverage, should you ever experience an unauthorized access event. Having proof that you have a professional access control system in place to protect your business' security can be very beneficial for investigative purposes and insurance claims.
Support
At KELTIC FISH L.L.C, we understand that should you ever have an issue with your access control system, the associated downtime could cost you valuable time and money. When you work with KELTIC FISH L.L.C, you'll have access to real-time technical support for your access control solution. Unlike other security companies, we don't consider our job to be complete after your installation. Instead, we work to continue to grow our customer relationships, which is why we are here for you long after we install your system. Whether you are struggling to understand how a particular feature works, or you have a technical issue with a component of your access control system, our experienced technicians are here for you. Just give us a call, and we'll walk you through your issue to get to the solution in a timely fashion. And if necessary, our local Austin, TX technicians will visit your place of business for prompt troubleshooting and repair.
Network Cabling
Cabling is incredibly important to ensure that you get the most out of your access control system and ensure efficient system operation. At KELTIC FISH L.L.C, we use only high-performance cabling that minimizes dB loss, which greatly reduces instances of networking issues. Plus, our structured cabling solution featuring high-performance fiber optic cable is designed to reduce bulk, look cleaner, and be much easier to manage than traditional "spaghetti" cabling.
Configuration of Remote Workstations
As your Austin, TX business grows, you may need to address the issue of how to keep your data secure once your employees begin to work remotely. Unfortunately, passwords are not safe in today's world. It's too easy for hackers to phish password information from your employees, leaving your data vulnerable to attack. We can enact security protocols so that when anyone on your team works remotely, your data remains secure. If you were ever to lose a company laptop or other device, hackers would not be able to access the information stored on it.
Additionally, integrating remote workstations into your access control system allows you to monitor employees' activity. Configuring remote workstations can enable you to block individual websites or monitor online activity, to ensure that your employees are not engaging in risky behavior while logged onto a work device.
Access Control System Technology
At KELTIC FISH L.L.C, we install only the best in access control system technology to meet your security goals. Our access control systems utilize IP-based technology that uses significantly less cabling per door compared to a typical installation, which brings tremendous cost savings along with scalability, flexibility and power.
Leveraging Power over Ethernet (PoE), our door controllers only require a single network cable running to each door – not miles of cable running to a dusty server closet.
Our IP-based access control systems feature a single ethernet connection from each door to a PoE switch, devices powered by the controller, failover protection, system health monitoring and alerts, easy permissions and schedule management, and unlimited door licensing.
Smart Card (RFID) Readers
With a smart card reader, employees carry a personalized identification card on them. To enter a building or section of a building, employees swipe or hold their card against a reader that scans their data and determines if the employee has permissions to access that particular area. Permissions are easy to establish and change at any time, ensuring convenience for your security staff.
RFID stands for radio frequency identification. It relies on electromagnetic fields to track tags that are attached to specific objects, like an employee access card. These RFID tags contain information that has been stored electronically, such as whether an employee is allowed access through a particular entryway.
Door Controllers
Our integrated door controller are compact and powerful, engineered to effectively and efficiently provide secure electronic access control – from a single door installation to thousands of doors at one or multiple locations.
Access Software
Our access software kit delivers all the essentials needed in an intuitive interface, including IP-based access control, browser-based user interface, unlimited schedules, holiday schedules, multiple security roles, live muster, built-in standard reports, customizable SQL reports, iPhone, iPad and Android support, virtual machine support, elevator control, and a standard rules engine.