System Configuration And Support
Contact us today for a free security needs assessment with one of our expert technicians.
Comprehensive Video Security System Configuration and Support
When considering a video security solution, it's important to know that installation is just part of the process in achieving your security goals. Video security cameras and security recording devices require a significant amount of configuration, to ensure that the many features and benefits available within these devices are set up optimally and performing the way you want them to.
At KELTIC FISH L.L.C, we offer expert video security system configuration services to residents and businesses in the , area. Our expert team of certified video security professionals is highly trained on all of the surveillance gear that we sell, and is dedicated to ensuring that you get the most out of your video security system.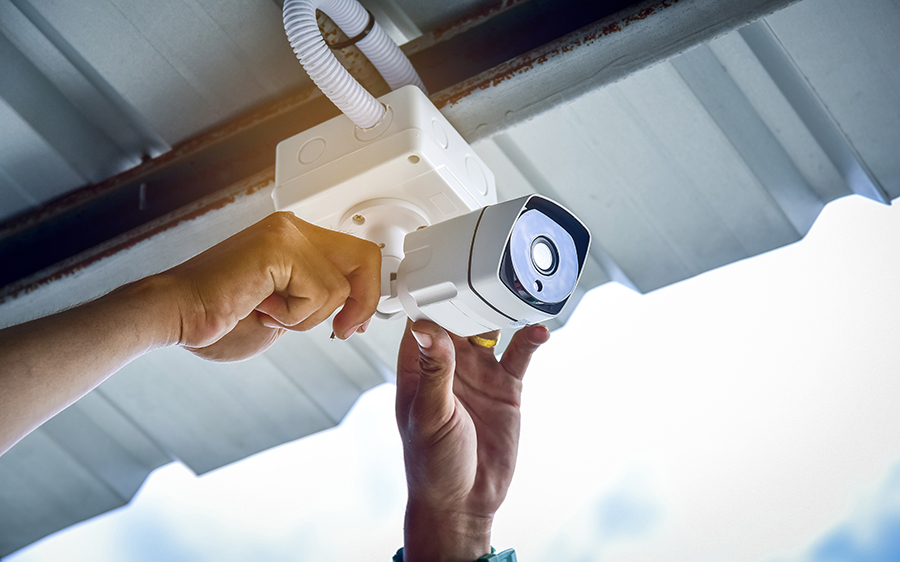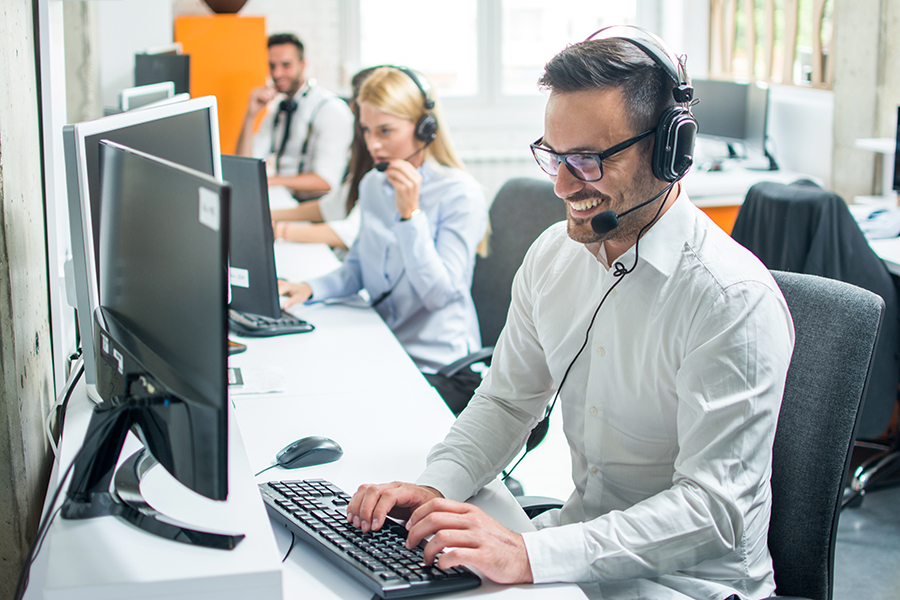 Professional Support for Your Video Security System
Another important aspect of video security is ongoing technical support. When technologies change, when you want to upgrade or expand your video security system, or when you have a maintenance issue with your system, professional support is essential to getting you what you need, when you need it. KELTIC FISH L.L.Cis proud of our local , support team, and the relationships we've built with our customers in the surrounding community. We focus on customizing our security solutions to meet the unique needs of , homeowners and business owners, and our approach to technical support is the same – we provide individualized solutions, custom-tailored to the specifics of your video surveillance system and your security goals.
Secure Your Home or Business with KELTIC FISH L.L.C
We provide expert setup and support for your , video security system. Contact us today for a no-obligation security assessment.
IP Camera Setup
Unlike traditional analog CCTV cameras which are connected to video recorders via cabling, network (IP) cameras are connected to recording devices via a local area network (LAN). Your LAN may be your home network, or the network at your workplace or industrial facility.
But while IP video security cameras have become extremely popular with home and business owners in the Austin, TX area, many people don't understand how difficult it can be to set up these cameras properly for successful and secure video transmission. We have received plenty of calls over the years from clients who first tried to set up their IP security camera system on their own and were unsuccessful.
At KELTIC FISH L.L.C, our trained technicians have years of experience in computer networking and IP video camera systems, and can handle your IP camera setup from start to finish. From selecting the correct port on your NVR and PoE switches, to navigating IP address conflicts, to designing your network infrastructure, our security networking professionals can ensure that your cameras and recorder are optimally functioning to keep you, your family, and your employees safe.
Burn-In Testing
Before our installation technician arrives at your home or place of business, they will have conducted burn-in testing to ensure that all of your video surveillance equipment is functioning correctly. We take this extra step to ensure that there are no bugs in your system hardware or software due to imperfections in manufacturing or packaging.
During burn-in testing, equipment is put through its paces under extreme operating conditions, such as elevated temperatures and voltages, and extended operating duration. This enables our technicians to identify any weak components and ensure that they are replaced by normally functioning components before your video security system installation.
Although it costs more to take these extra measures, burn-in testing enables KELTIC FISH L.L.Cto ensure that we are delivering the most reliable, high performance video recording equipment to our Austin, TX customers, year in and year out.
Camera Planning and Positioning
At KELTIC FISH L.L.Cwe do not believe in a one-size-fits-all approach to security camera system installation. We know that every Austin, TX home and business is unique, with unique footprints, sight lines and security concerns. Our technicians are well versed in working with our customers to provide a comprehensive security solution that utilizes optimal camera placement and positioning, to ensure that 100% of your property is covered, and that you have the custom views you need to maximize your personal or business security.
When planning your camera array, we'll recommend the number and type of cameras that you need for optimal coverage. Then we'll start with the obvious places, ensuring that front and back entry doors, first floor windows, driveways and business entrances are covered. Garages, sheds, and other storage buildings will also be covered, along with parking lots, warehouse docks, any particular areas of concern that you have, and any other areas where intruders can potentially hide.
We'll ensure optimal placement and viewing angle, to maximize lines of sight, take advantage of the ambient lighting conditions, ensure that cameras are visible to all who enter your property, and ensure the correct angle for identifying facial features. We'll also ensure that your cameras are placed securely, high up so that they are not able to be reached by thieves or vandals.
For some areas, fixed lens cameras will be sufficient. In hard-to-see areas or places where your physical infrastructure presents installation challenges, we may recommend varifocal cameras or wide angle cameras, to maximize unobstructed views. Business owners may want to consider PTZ (pan, tilt, zoom) cameras, which can be controlled remotely to adjust the camera's view in real time.
Hard Drive Installation
High definition surveillance video can take up storage space quickly, especially if your cameras are recording 24/7, so it's crucial that you have enough hard drive space to hold as many hours of video as you need. And for certain types of business operations, regulatory requirements mandate how long video footage must be retained, sometimes for months or years. The size of your video recorder's hard drive (and how many hard drives are installed within it) is dependent on how many cameras you have, how often you use them, and your motion detection recording settings. It also depends on the quality of video your cameras are capable of capturing. For multi megapixel cameras, the more megapixels your cameras are capable of delivering, the more significant the impact will be on your video storage needs.
Our expert team can custom configure your video security recorder with one or multiple hard drives, to ensure that you have the data storage capacity that you need to fit your lifestyle, business or regulatory requirements. We offer 1TB, 2TB, 3TB, 4TB, 6TB, 8TB and 10TB security grade hard drives. These rugged hard drives are specially designed to handle the demands of 24/7 video recording and storage.
Remote Access Setup
Having 24/7 remote access provides Austin, TX homeowners and business owners peace of mind, along with the convenience of integrating their video security system to existing home automation technology. To enable remote access to your video surveillance system via your smartphone, tablet, or laptop, special software called firmware must be installed and configured in your cameras and on your video recorder. Our technicians are well versed in the remote access firmware for your video cameras and recorder, and they will handle everything from port forwarding, DDNS account setup, connecting cameras to your network, setting up your network for remote access, remote access testing, and periodic firmware updates.
Motion Detection and Email Alert Setup
A favorite video security system feature of many of our Austin, TX customers is to have their cameras begin recording whenever motion is detected. This is useful to keep a 24/7 watch on who is on your property, and it also helps extend camera life, since the cameras are only operating in the event that motion is detected.
Your video security system can be set up to send you an email alert whenever motion has been detected on your property. Within the email, you can click to view the camera feed for the time period that motion was captured. This can provide additional peace of mind when you are away, and enable you to take quick action to alert law enforcement if an intruder is present.
Our expert team is experienced in setting up cameras, DVRs and NVRs for motion detection, including setting custom daily, weekly or monthly schedules, customizing the detection area, and establishing recording, delay, and email send settings.
Video Recorder Firmware Updates
When you're relying upon your DVR or NVR to capture critical video footage, it's very important that it is running the latest available version of the manufacturer's firmware. When installing your new video security system, our technicians will ensure that all of your new hardware meets the latest firmware requirements.
And if you've had your video security system for a while, our team will follow up with you on a periodic basis, to ensure that your firmware is up to date. If your system does not have the latest version of the firmware, it's possible that you could experience intermittent connectivity, sluggish performance, or miss out on accessing the latest security features. Our technicians are well-trained on a wide variety of DVRs, NVRs and video camera systems. No matter which type of surveillance system you currently have installed, they can run a quick diagnostics test to ensure that you're running the most up-to-date firmware. And if you are not, they can update it for you at any time.